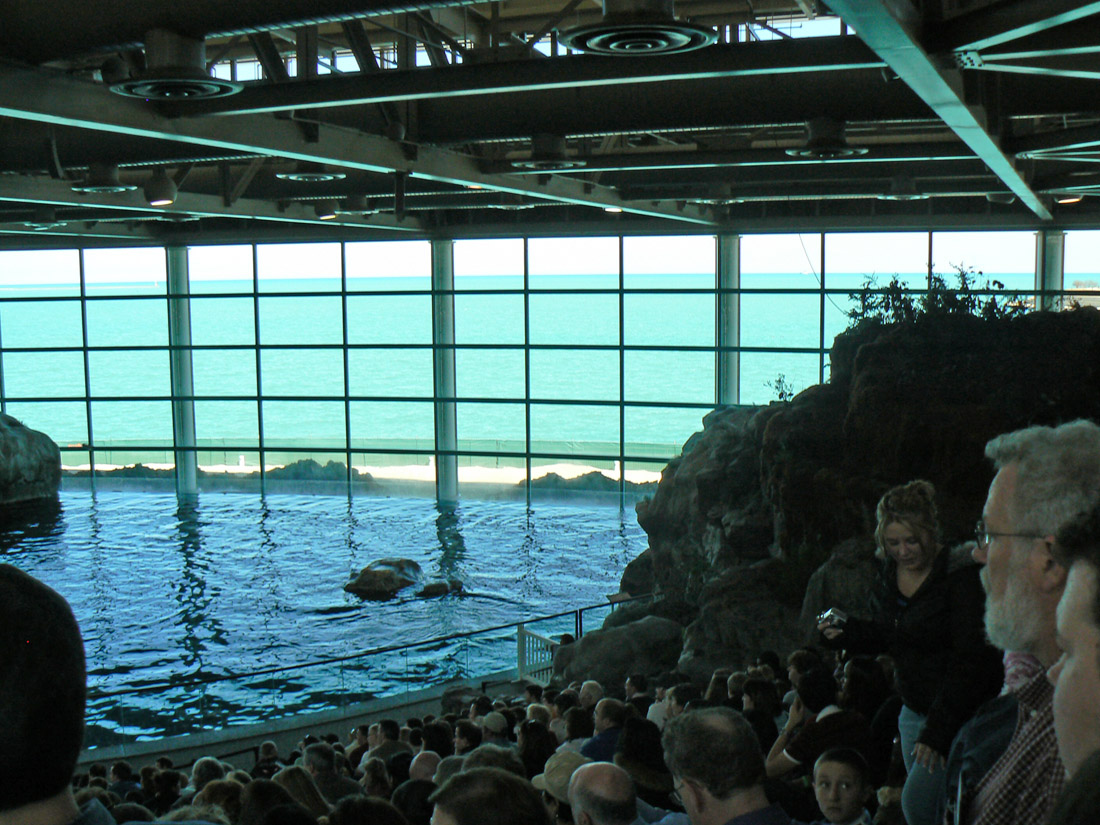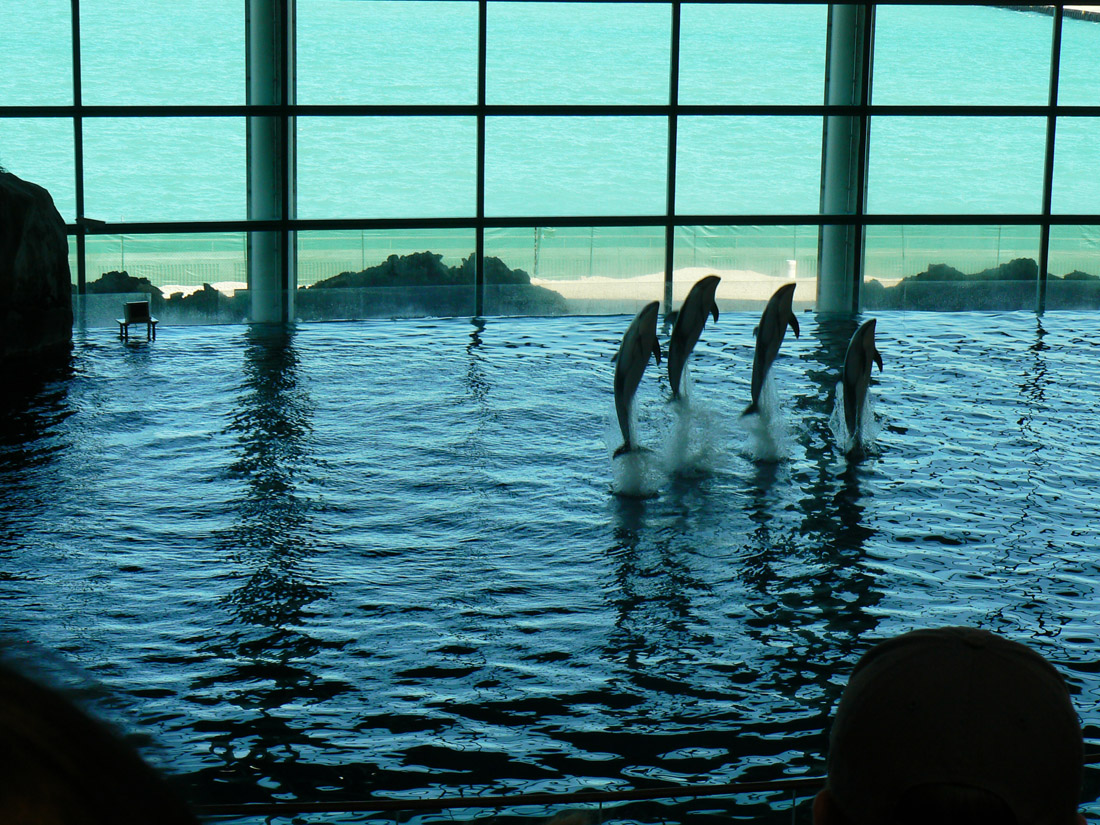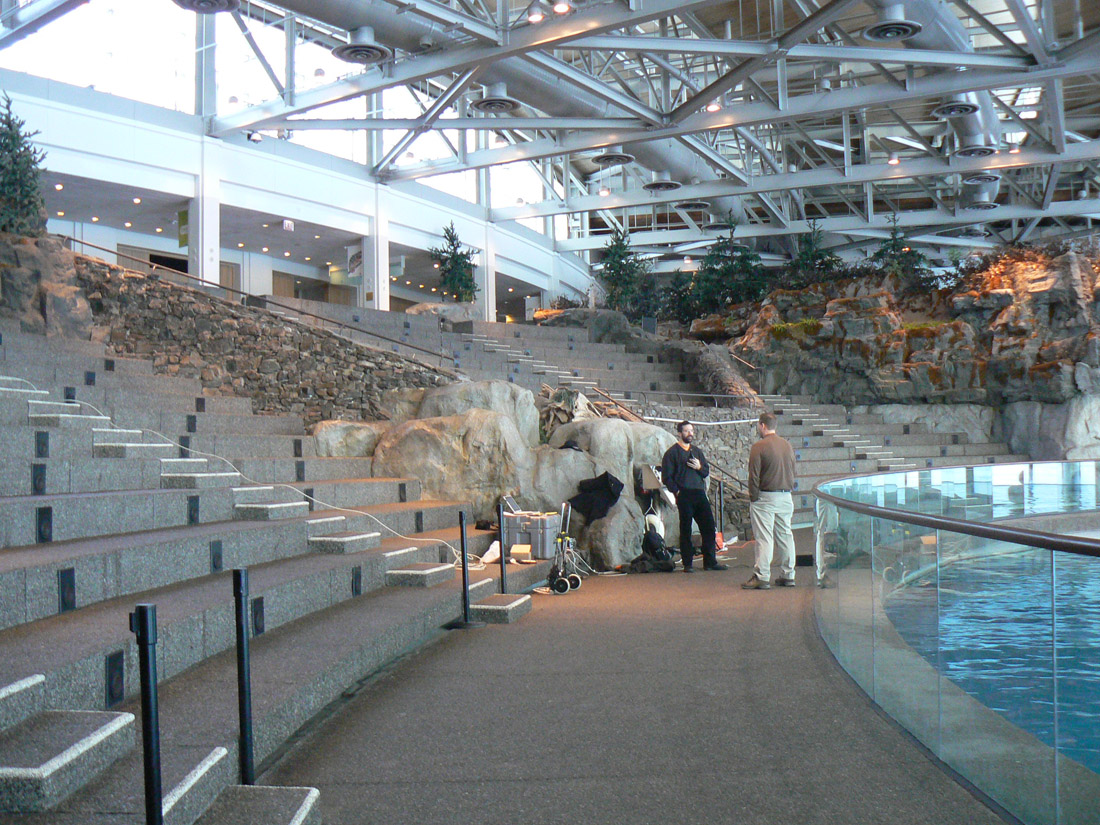 John g. shedd aquarium,
oceanarium presentation hall
CHICAGO, ILLINOIS
The Presentation Hall at the Shedd Aquarium has undergone its first renovation since its opening in 1991. The centerpiece of this transformation is a 300' curtain that deploys to darken the room and block the view of the lake during the show. The curtain reduces the distraction of lakefront activity and makes it possible to better see the animals that were previously in silhouette for most performances. It doubles as a projection screen and primary acoustic control for the room that was previously swimming in reverberant sound.